Men, this is for you! advanced laser hair removal treatments for a large variety of areas. Our top expert laser technician will provide a professional custom-made consultation in order for you to get the results you want to achieve. so all you have left to do is leave your contact details below and let's start!
The Benefits of Men Laser Hair Removal
Are you feeling uncomfortable having a hairy back, chest, or manzilian? Do you wish you had less hair or no hair at all? We have the perfect solution for you–and no waxing, clipping, or time-consuming grooming is necessary. More than ever before, laser hair removal treatments have taken off in popularity as an efficient, simple way to deal with excess body hair for men.
At Light Touch Laser Spa, our staff are experts in men's laser hair removal treatments. We provide completely personalized treatments, developed after consultations, so we can meet your exact needs – either complete or partial removal of unwanted hair. Our male clients appreciate our knowledgeable advice, top-notch technology, and treatments designed specifically for men. 
Commonly treated areas for Laser Hair Removal for Men are:
Face: Beard, Neck, and Ears
Upper Body: Back, Chest, Underarms and Shoulders
Lower Body: Buttocks, Full Legs, Bikini
Book Your Free Consultation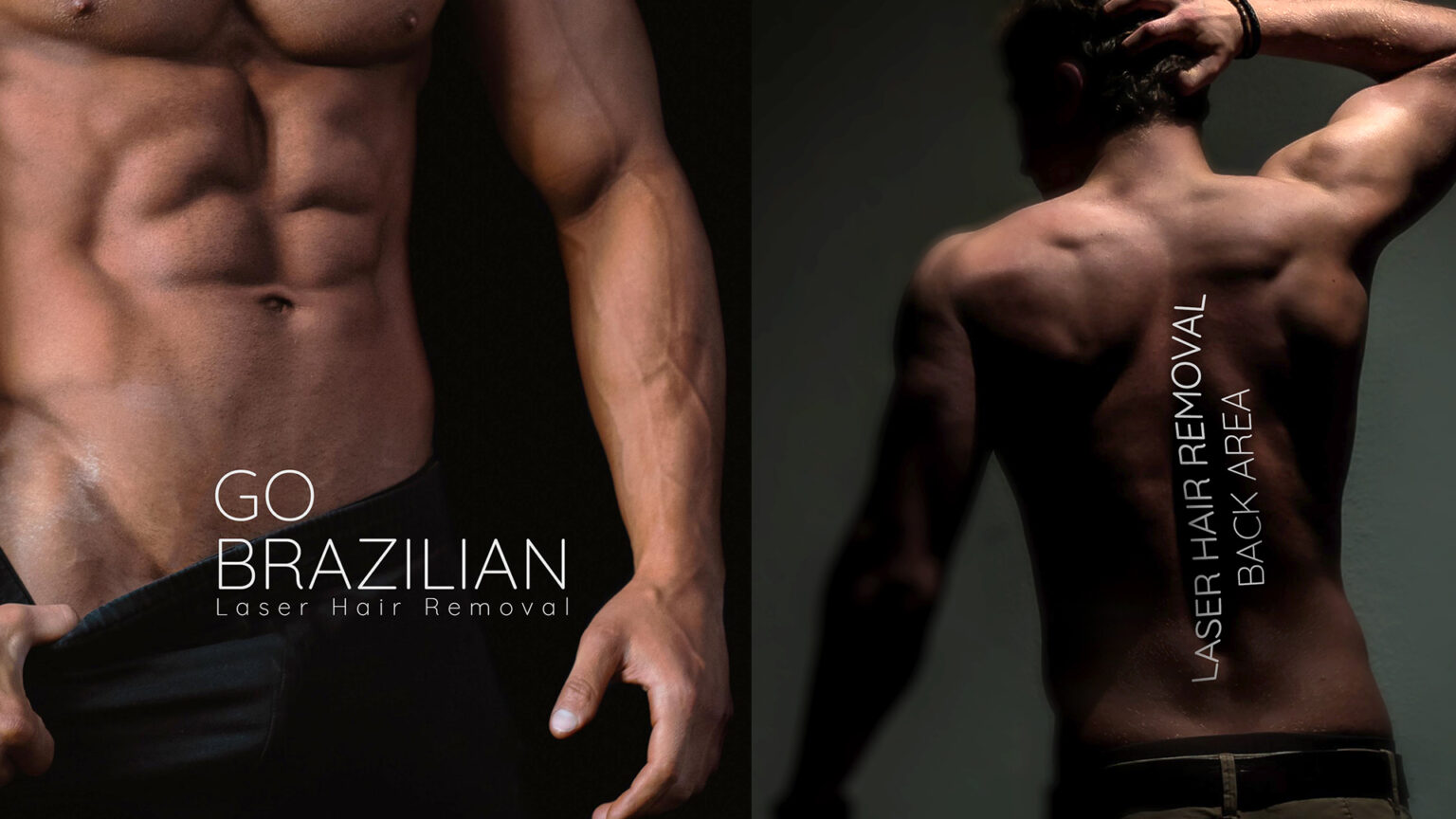 We use an FDA-approved laser hair removal process that leverages light to eliminate excess hair follicles. The procedure is non-invasive, and safe. It offers an effective and long-lasting alternative to more traditional forms of hair removal, such as waxing strips and shaving. For men, the varied benefits of laser hair removal include:
Increased self-confidence and the removal of unwanted, excess, or unruly hair across the body 
Saving time and money on grooming–no more waxing, epilating, tweezing or shaving!
Avoid ingrown hairs, shaving cuts, and wax burns by opting for a non-invasive laser hair removal process
The benefits of laser hair removal are clear–but at LTL Spa, we always strive to go above and beyond and make you feel welcomed as a new valued customer. We prioritize transparency; we'll always be clear with you about the treatment options, results, and continued care. Our in-depth expert consultations optimize your treatments by taking into account the details of your individual history–your desired results, concerns, complexion, medical history, hair color, texture, and thickness, and more. From the moment you step in the door to the second you leave, you can expect and enjoy outstanding customer service.
Our LTL staff is accustomed to working with male clients and have developed years of expertise about the best practices for men's hair removal. No matter what specific goal you have for your hair removal plan, we'll work with you to achieve the optimal results. 
Call or contact us today for a free consultation, and we will customize the perfect treatments for your body.
Men Laser Hair Removal Most FAQ