Facial Laser Hair Removal
Facial Laser Hair Removal Benefits
Is shaving or waxing a hassle for you? With facial laser hair removal, you don't have to waste time and money on products anymore. On average, you can save up to $300 on shaving or waxing products every year.
With 10+ years of experience in making people beautiful, Light Touch Laser Spa is an expert in removing facial hair. Experienced technicians use precision tools and attention to detail to give you the most comfortable experience and beautiful silky smooth skin.
Some of the benefits you get from Face Laser Hair Removal are:
 Silky Smooth Face
 Save Time and Money
 10% to 15% Hair Reduction Per Session
Schedule your free consultation to see if you qualify for face laser hair removal today.
Common areas related to facial hair removal:
Neck, Ears, Hands, Feet, Areola.
How Does Laser Hair Removal it Work?
During facial laser hair removal treatment, the laser machine picks up on the pigments (melanin) in our hair. This laser puts off tiny amounts of radiation that cling to the hairs in the area being treated.
Laser hair removal has a single wavelength of light that travels to focus on the area that is being treated, giving a concentrated burst of radiation that is otherwise unharmful, unless you are a hair follicle. 
The best thing about laser hair removal is that it doesn't have to just target one single hair at a time, unlike electrolysis. It targets a small area but still will attack several hairs at a time.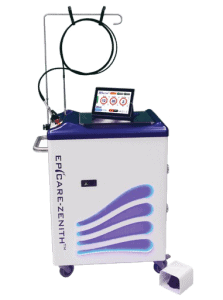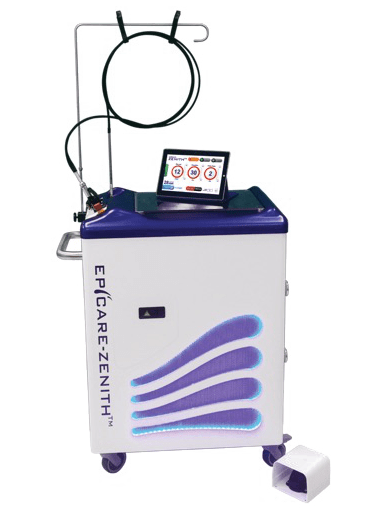 Light Touch Laser Spa is a high-tech boutique spa in New York City. We use some of the world's most advanced lasers for Face Laser Hair Removal giving us the advantage to be able to treat all skin types and almost all types of hair.
We are conveniently located in New York City, in the downtown Flatiron area, welcoming clients from all boroughs and the tri-state area.
Facial Laser Hair Removal Reviews
As the research queen of everything, you bet I would only let the best touch my face. Here is how Light Touch Laser sets itself apart: You get results. After threading for years the hair on my chin grew back thicker and I resorted to laser hair removal. After every treatment the hair grew back thinner and thinner to the point that after 6-7 treatments, I barely had any growth. Lital is professional and has a natural warmth to her. Her pricing is among the most affordable in the City.
Shabana Kat
Google Review
I did a lot of research before I went to get my under arms lasered and came to this yelp profile which seemed too good to be true. The good news is, it wasn't! Every amazing review you see here is 100% true and deserved. Lital is very knowledgeable, efficient and honest about what she does. She is also beyond sweet and funny. There was even one area on my face I wanted to get lasered and she said ' NO, you don't need it and I will not take your money for it'! Any other place would have taken advantage and would be in it for the money but not Lital. I am beyondddd thrilled with the results of my underarm lasering so far and I am kicking myself for not doing it sooner. They only thing I will say, is it hurts, a lot. But it's worth it!
Pomaska H.
Yelp Review
Interested to Learn More?
Book a FREE Consultation Today!