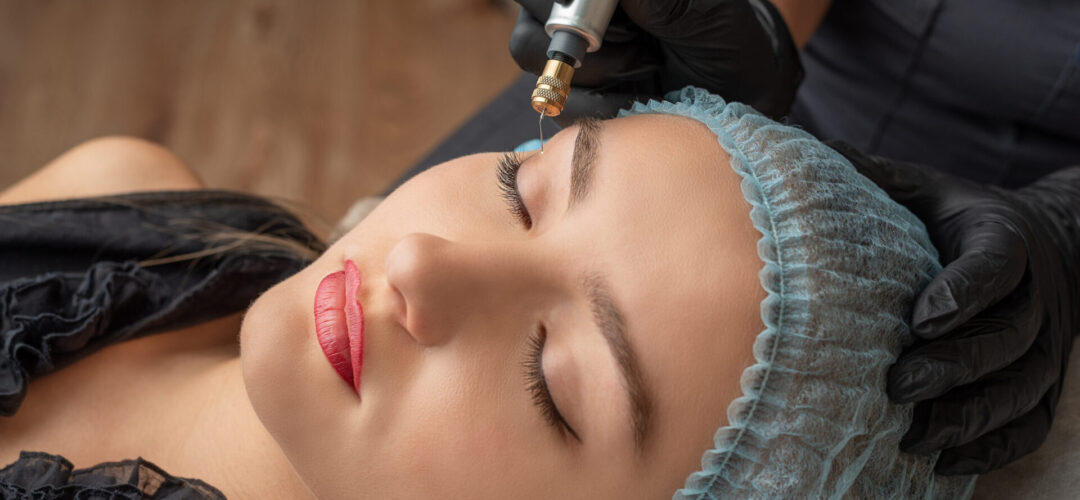 Fibroblast treatments are used for skin-tightening for those that are seeking no downtime, and no side effects from the usual surgical interventions.  A small electric arch is used to heat an area and increase the production of Fibroblastic cells and increase and bind collagen.
This does improve the appearance of hooded eyelids, sagging facial skin, and just general upkeep of the tautness of skin, without the risks of surgery.  The results are not as dramatic as surgical results.  However, it is a much safer and sought-after approach for many.  Fibroblast technology increases collagen, which is the building block of healthy, tight skin.  Collagen is a main structural protein found in healthy skin.  Fibroblastic cells, however, act as a glue that holds the collagen cells together, improving the appearance of many types of sagging skin or even damaged skin.
Unfortunately, collagen production can decrease with age, and this decrease can lead to sagging skin, especially on the eyelids, the neck, and even the arms and the knees.  A dramatic loss of weight can also cause loss of collagen and sagging and baggy-looking skin.  Collagen provides a structural tight texture to skin, and Fibroblasts add the component that keeps the structure of skin taut and intact.  Fibroblastic cells are used to pull the collagen together and make it firmer and tighter.  It can have many uses outside skin tightening also.
The framework for anyone's skin needs to be as tight as possible to achieve a younger, smoother look.  Collagen decrease can be prevented by using Fibroblast Skin Tightening technology to create more "glue" or fibroblastic cells within the framework of the skin.  Increasing collagen, while increasing fibroblastic cells, will oftentimes give an immediate tightened look to the skin.  Fibroblastic cells are binders for collagen and can correct a myriad of problems if the technology is used correctly.
Fairly new to the United States, Fibroblast Skin Tightening treatments are not recommended for everyone.  Because there is an electrical arch used, individuals with darker skin, which contains more melanin, can experience hyperpigmentation, so Light Touch Laser Spa does not recommend this treatment for anyone with darker skin.  Trading one problem for another is never a solution, and only having a consultation with the right professional can assist in deciding whether this is a good approach to skin tightening, or other skin problems for individual clients.
There are other alternatives for individuals with olive or darker skin that might be appropriate but only a consultation at our spa can ensure that the perfect procedure is chosen.  Fibroblast Skin Tightening Treatments are perfect for lighter-skinned individuals however and a great alternative to surgery that is gaining momentum quickly in the United States.  It is FDA approved and can also be used to remove scars caused by acne and even surgeries.  Technology such as this is welcomed by many individuals now and is quite popular and gaining more momentum each day.
Learn more about
Fibroblast Skin-Tightening