Legs Laser Hair Removal Benefits
Are you spending a lot of time shaving your legs every month? Do you hate your waxing appointments? Imagine not having to deal with the annoying part of keeping your beauty routine. Imagine going out knowing your legs are looking their best without you having to touch them. With laser hair removal, you don't have to endure the pain anymore or keep wasting your money waxing for a non-permanent treatment.
At Light Touch Laser Spa, we use the latest and greatest in laser hair removal machines. Thanks to this, we can treat all skin types and almost all kinds of hair colors. So we can help people get the real benefits of laser hair removal.
Here are some of the benefits you get from Leg Laser Hair Removal:
• Save Time and Money Long Term
• Improve the Texture of the Skin
• Improve the Appearance of the Skin
• Gain the Confidence You Need
Find out if you qualify for laser hair removal for legs, by scheduling your free consultation today.
Common areas related to leg hair removal:
Get Rid Of Legs Unwanted Hair
Laser Hair Removal for Legs: How it works?
During laser hair removal treatment, the laser machine picks up on the pigments (melanin) in our hair. This laser puts off tiny amounts of radiation that cling to the hairs in the area being treated.
Laser hair removal has a single wavelength of light that travels to focus on the area that is being treated, giving a concentrated burst of radiation that is otherwise unharmful, unless you are a hair follicle.
The best thing about laser hair removal is that it doesn't have to just target one single hair at a time, unlike electrolysis. It targets a small area but still will attack several hairs at a time.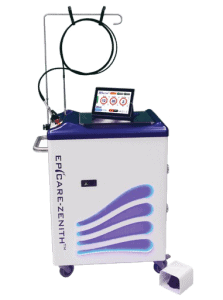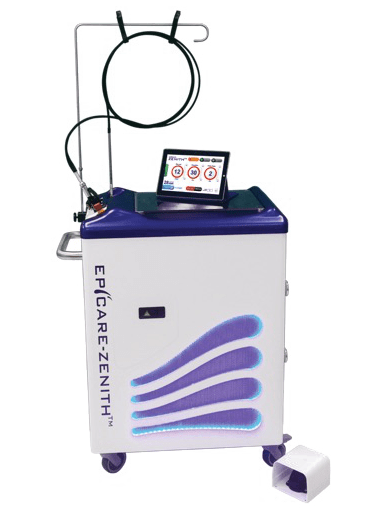 Light Touch Laser Spa is a high-tech boutique spa in New York City. We use some of the world's most advanced lasers for Legs Laser Hair Removal giving us the advantage to be able to treat all skin types and almost all types of hair.
We are conveniently located in New York City, in the downtown Flatiron area, welcoming clients from all boroughs and the tri-state area.
Legs Laser Hair Removal Reviews
My life has literally changed after visiting Light Touch for laser treatment. I have suffered for years with coarse hair on my legs and bikini area. So bad that I couldn't wear skirts (even post shaving) because my hair would grow back in less than 24 hours. Not to mention the disgusting hair bumps. After reading all the remarkable reviews, I decided to take the hour and a half ride into the city for a consultation. The technician took the time to explain the entire process and made sure I was comfortable before booking my appointment. Six sessions later, I absolutely loooove my results. My confidence is on another level now and I only have her to thank! Thank you so much for a job well done.
Michelle K.
Google Review
I just completed my laser treatment for full legs and I am incredibly happy with the results. When i initially researched laser hair removal, i was skeptical. However, after reading the positive reviews for Light Touch Laser Spa, i decided to take a chance and boy am i glad i did. I never thought i would ever have smooth legs like this. My only regret is the money i spent on waxing over the years in the hopes of permanent hair removal. Lital is not only skilled at what she does, but she is also incredibly warm and welcoming at every appointment. There is some discomfort with hair removal, but it wasn't as bad as i expected. Lital explained the process clearly from day one. I would not hesitate to recommend her to anyone.
Kate C.
Yelp Review
Very professional, serious, knowledgeable and committed, Lital is fantastic! I did a lot of research before choosing where to get my hair laser work done and I have certainly come to the best place. When it comes to my body I want the best existing treatment, care, quality and service. With Lital you get it all. She is very experienced, always on time, has the newest and best equipment out there, my legs / underarms can already feel results and am 60% of through the treatments. Its surprising how soft my skin has gotten, my legs feel like baby's legs, can't wait for final results. Absolute recommend!
Mara L.
Yelp Review
Lital is A-M-azing. I received laser hair removal treatment from Lital for around 2 years. We started with facial hair and moved down to the stomach, arm pits, and legs. She has outstanding bedside treatment and makes the process as painless as possible! Lital has become a friend to me over the past few years -- and that's just who she is! You come by for a hair removal treatment and she quickly becomes a friend. I recommend her without hesitation.
Cari R.
Yelp Review