Bikini Laser Hair Removal
Bikini Laser Hair Removal Benefits
Are you preparing for the summer weather? Are you going on a holiday soon? Most likely, if you are thinking of wearing a bikini, you are going to shave or wax. With bikini laser hair removal, you can reduce the amount of hair growing in your bikini. 
At Light Touch Laser Spa, we specialize in bikini laser hair removal. The treatments we offer can be personalized for each client depending on the skin color, hair color, and thickness of the hair.
Some of the benefits you get from Bikini Laser Hair Removal Are:
• Reduce the Amount of Shaving or Waxing
• Look Great in Your Bikini
• Feel Fresh and Comfortable All the Time
If you've been looking for an alternative to shaving, waxing, or plucking, then bikini laser hair removal might be the right choice for you.
Common related areas to bikini hair removal:
Bikini Laser Hair Removal Benefits
During laser hair removal treatment, the laser used to remove the hair puts off tiny amounts of radiation that cling to the hairs in the area treated by your technician. The laser has a single wavelength of light that travels to focus on the area being treated, giving a concentrated burst of radiation that is otherwise unharmful, unless you are a hair follicle.

When the melanin in our hair absorbs the radiation given off from the laser, it heats it up and burns the follicle underneath the skin, causing it to become damaged and resulting in a long term or permanent hair loss.
The best thing about laser hair removal is that it doesn't have to target one single hair at a time, unlike electrolysis. It targets a small area but still will attack several strands at a time.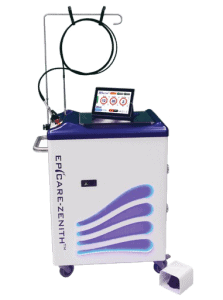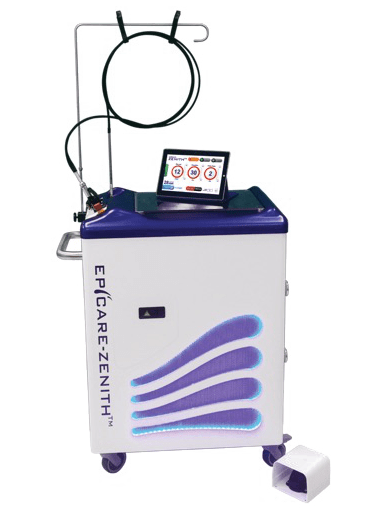 Light Touch Laser Spa is a high-tech boutique spa in New York City. We use some of the world's most advanced lasers for Bikini laser hair removal giving us the advantage to be able to treat all skin types and almost all types of hair.
We are conveniently located in New York City, in the downtown Flatiron area, welcoming clients from all boroughs and the tri-state area.
Bikini Laser Hair Removal Reviews
My life has literally changed after visiting Light Touch for laser treatment. I have suffered for years with coarse hair on my legs and bikini area. So bad that I couldn't wear skirts (even post shaving) because my hair would grow back in less than 24 hours. Not to mention the disgusting hair bumps. After reading all the remarkable reviews, I decided to take the hour and a half ride into the city for a consultation. The technician took the time to explain the entire process and made sure I was comfortable before booking my appointment. Six sessions later, I absolutely loooove my results. My confidence is on another level now and I only have her to thank! Thank you so much for a job well done.
Michelle K.
Google Review
Amazing!! I'm so glad I decided to go forward with Light Touch Laser Removal for my bikini area and underams! From the consultation to my last appointment, Lital made me feel super comfortable about the process. She took the time to explain to me how it worked and what to expect from my results (it's never 100% gone). She is so nice and friendly! I always felt like I was visiting a friend, not going to an appointment. I wouldn't recommend you go anywhere else!
Jacqi L
Google Review
I would never try another place. I initially got an Angie's list deal but long after the deal ended I have continued to go to Lital at Light touch laser spa because she is amazing! She is professional but warm and friendly and makes an otherwise unpleasant act bearable! It's amazing to never have to wax my bikini or underarms again. I highly recommend Lital and her amazing results.
Daniella
Yelp Review
Interested to Learn More?
Book a FREE Consultation Today!